UCLA Thoracic Imaging Fellowship Program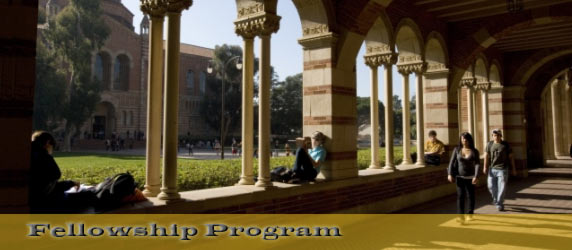 UCLA Thoracic Imaging Fellowship Program
The fellowship is specifically directed towards individuals interested in an academic career. The programs ensure a wide variety of pathology and an excellent opportunity for training our residents and fellows. We are responsible for all chest radiography, thoracic CT/MR imaging, CT angiography, fluoroscopy, and nonvascular thoracic interventional procedures. Radiological Sciences has state-of-art equipment in CT scanners, MR scanners, and projectional radiography units.
Fereidoun Abtin, M.D.
Director of UCLA Thoracic Imaging Fellowship Program


Application
Thank you for your interest in applying to our Fellowship Programs. Our institution uses an online system, E-Recruit, that will manage your application process through completion. Please follow the appropriate steps in submitting your application.
We are accepting applications for 2020-2021 until March 2nd, 2020 and 2021-2022 until May 1st, 2022.
Fellowship Coordinator
UCLA Radiology Fellowship Program
757 Westwood Blvd., Suite 1638
Los Angeles, CA 90095-7437
Recent Publications
Bongers M, Gupta J, Garza-Leal JG, Brown M, Felberbaum R.
Krysan K, Tran LM, Grimes BS, Fishbein GA, Seki A, Gardner BK, Walser TC, Salehi-Rad R, Yanagawa J, Lee JM, Sharma S, Aberle DR, Spira AE, Elashoff DA, Wallace WD, Fishbein MC, Dubinett SM.
Omigbodun AO, Noo F, McNitt-Gray M, Hsu W, Hsieh SS.
Volkmann ER, Tashkin DP, Sim M, Li N, Khanna D, Roth MD, Clements PJ, Hoffmann-Vold AM, Furst DE, Kim G, Goldin J, Elashoff RM.